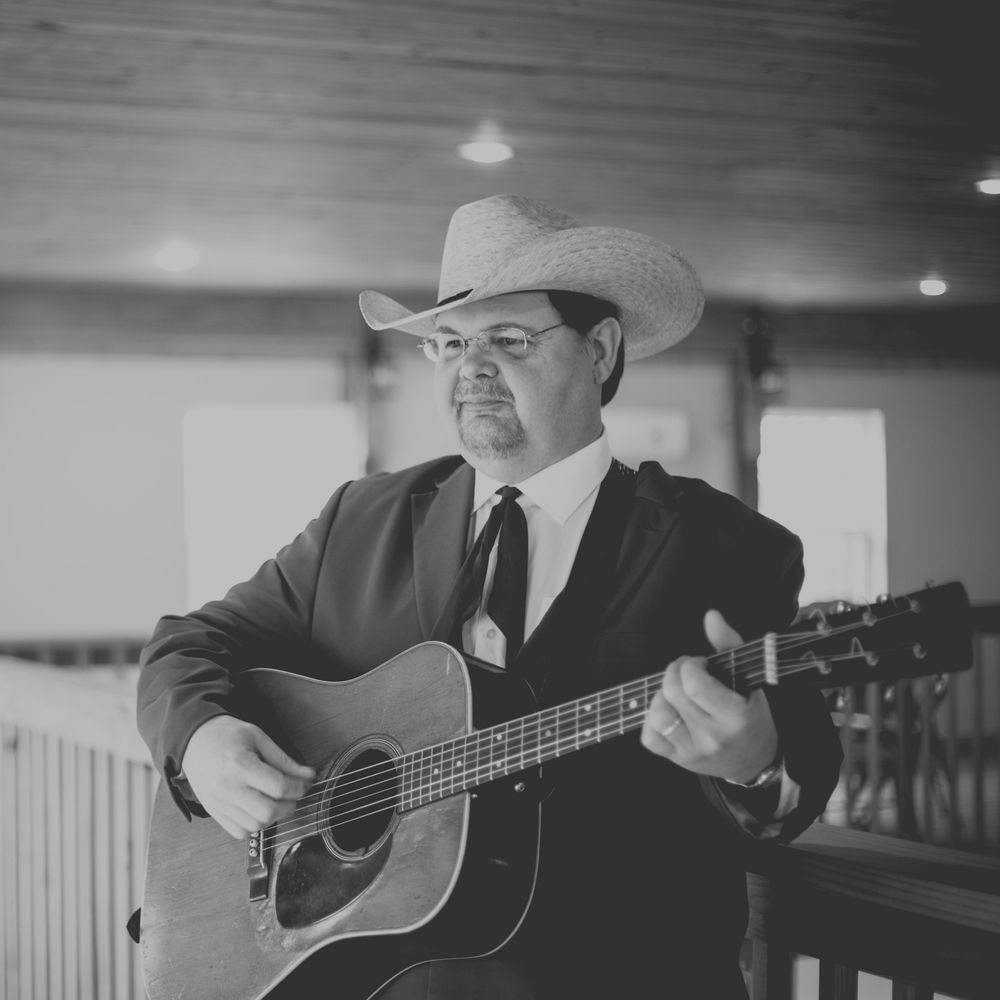 Junior Sisk
guitar, vocals
Junior Sisk is widely recognized as one of today's top bluegrass vocalists and is a constant reminder that traditional bluegrass is still alive and well. A longtime resident of the Virginia Blue Ridge, his bluegrass pedigree runs deep. Influenced by a father who wrote songs and played guitar and a mother who sang, Sisk first learned to play around age 14.
His early influences included The Stanley Brothers, Larry Sparks, and Dave Evans, but he often credits the Johnson Mountain Boys with inspiring him to pursue bluegrass professionally. Sisk first made his mark in bluegrass as a songwriter in the early 1990s, penning classic Lonesome River Band songs like "Game (I Can't Win)" and "Tears Are Blinding Me."
As a member of Wyatt Rice & Santa Cruz and Blueridge, he helped define the sound of driving, modern traditional bluegrass. Sisk founded Ramblers Choice in 1998, releasing Sounds of the Mountains on Rounder Records. After leaving Blueridge in 2006, he reformed the group and began a successful career with Rebel Records. His 2011 album Heart of a Song helped bring the band into the spotlight and eventually was named IBMA Album of the Year in 2012. Its single "A Far Cry from Lester and Earl," which Sisk co-wrote, became a rallying cry for a resurgence of traditional sounds in bluegrass and received the 2012 Song of the Year Award from the IBMA. Sisk was furthered honored when he was named 2013 IBMA Male Vocalist of the Year, while his band earned the 2014 SPBGMA Bluegrass Band of the Year award. In 2016, "Longneck Blues," a collaboration with noted singer-songwriter Ronnie Bowman, was named Recorded Event of the Year by the IBMA. Most recently, Sisk received the 2017 Male Vocalist of the Year award from SPBGMA. He and his band now record for Mountain Fever Records, and are currently promoting their third album for the label, LOAD THE WAGON. LOAD THE WAGON, spent a consecutive SIX months at the #1 spot on the National Survey Chart in 2020 and became Junior's most successful album to date amidst the pandemic. A brand new single has just been released, "I Wanna Be Where You Are," the first from a forthcoming new album due out at a date yet to be announced by Mountain Fever Records.
Solidifying the success of the latest album, Junior Sisk has received a landslide of nominations in the IBMA Awards for 2021, including Album Of The Year, for LOAD THE WAGON, Song Of The Year, for "Just Load The Wagon" and Male Vocalist Of The Year. The Awards ceremony will take place in Raleigh, NC on Thursday, September 30, 2021. Good luck Junior!!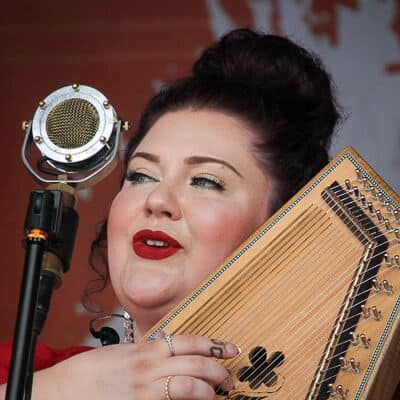 HEATHER BERRY MABE
GUITAR, VOCALS
Heather Berry-Mabe, born and raised in Sherando, Virginia at the foot of the Blue Ridge Mountains, grew up playing and singing bluegrass, folk, country, and gospel music. Over the years she has recorded several albums including two for Tom T. & the late Miss Dixie Hall's label, Blue Circle Records. She has sang all over the country at many different venues including the Country Music Hall of Fame and the Ryman Auditorium in Nashville, Tennessee. A two time IBMA award winner for her work with the Daughters of Bluegrass, and a two time SPBGMA female vocalist of the year nominee, Heather has been gifted with a "mountain clear voice," to quote Miss Dixie Hall. The late Miss Dixie also stated "Tom T. and I have had Heather pegged for some time now as being as awesome as Allison, of the caliber of Emmylou and unassumingly sharing the legendary quality of Maybelle." Peter Cooper, Grammy nominated singer, songwriter, and producer, had this to say of Heather: "In the music business, we spend a lot of time talking about purity, beauty, tone, pitch and heart. Then Heather Berry sings and we just shut up and listen."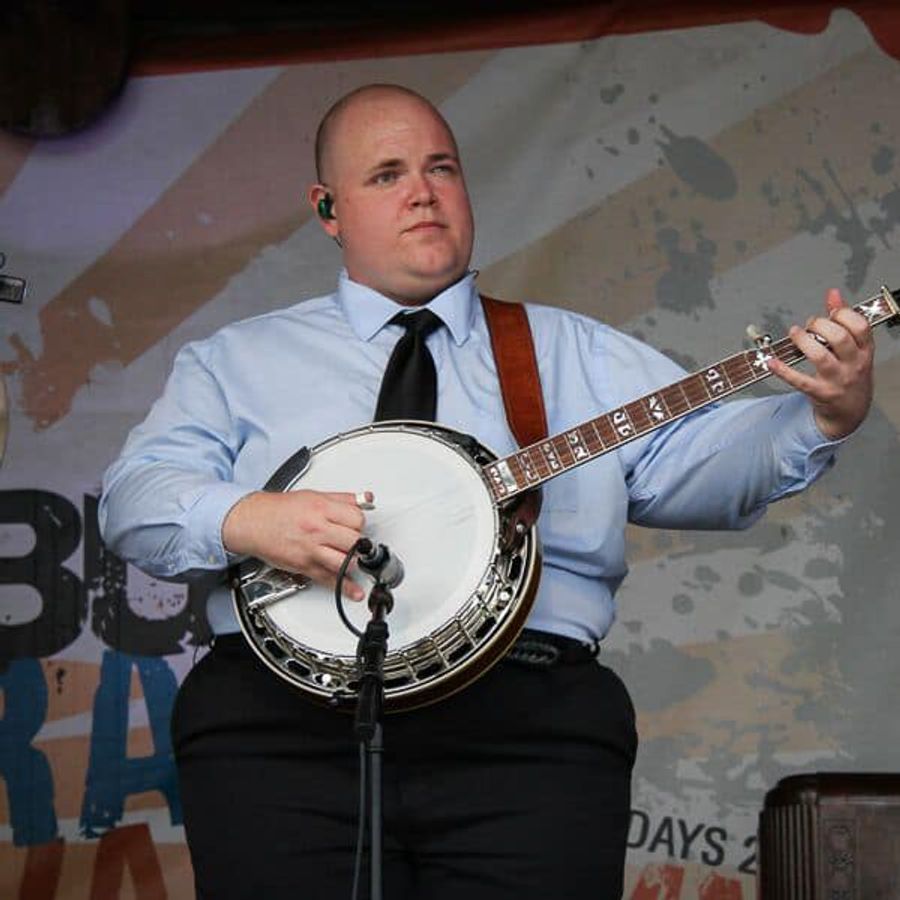 TONY MABE
BANJO, GUITAR, VOCALS
Tony Mabe Jr. resides with his wife Heather in his hometown of Walnut Cove, North Carolina. He has been playing music since the age of six, when he pecked out his first hymn on the piano with no instruction whatsoever. Since that time he's mastered many instruments including the piano, bluegrass and clawhammer style banjo, acoustic and electric guitar, mandolin, bass, and trumpet. Over the years he's played with several well known bluegrass bands including, The James King Band, The Jeanette Williams Band, Danny Paisley & The Southern Grass, Bobby Atkins & The Countrymen, and Travers Chandler & Avery County. He has won and placed numerous times at fiddlers conventions with his banjo, including his second place prize at the Allegheny Fiddlers Convention in the clawhammer category in 2010, and third place at the Galax Fiddlers Convention on bluegrass banjo in 2011. His musicianship is exceptional and first class and his vocals are soulful and pure.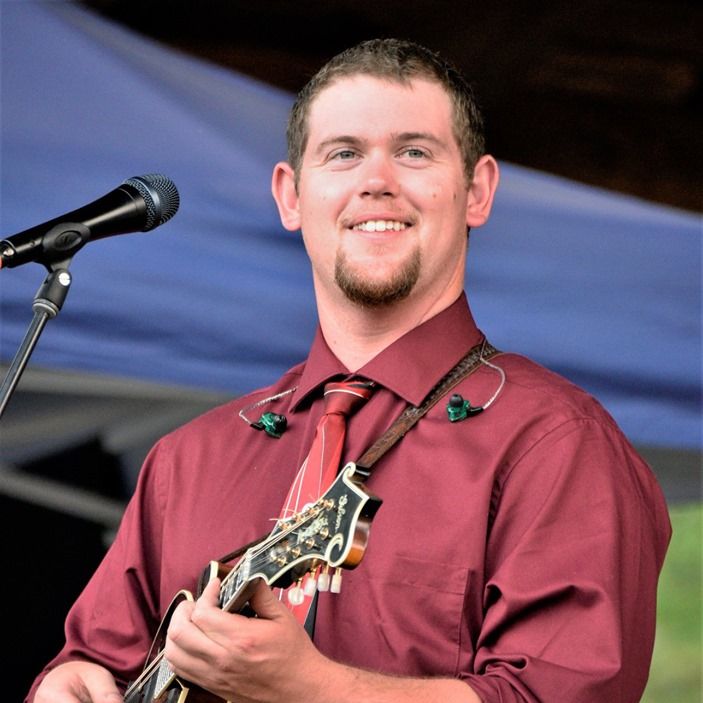 JONATHAN DILLON
MANDOLIN, VOCALS
Junior Sisk often refers to his mandolin player and harmony vocalist, Jonathon Dillon, as his "right hand man." Dillon has been with Junior the longest, having played with him for many years with the Rambler's Choice band and to this current day.
Jonathan was raised and still lives in Wirtz, VA. and began playing music at the age of 7.
As a super skilled instrumentalist, he plays Mandolin, Banjo, Guitar, and Bass. He performed locally with The Jonathan Dillon Band until 2010, when he joined Michelle Nixon & Drive, at the age of 15. He worked with Michelle for 3 years and appears on the album "A Place I Belong."
In 2013, he joined Junior Sisk & Rambler's Choice and recorded with the band on three albums, Trouble Follows Me, Poor Boy's Pleasure, and The Mountains are Calling Me Home.
Jonathan says he is pleased to be working with the Junior Sisk Band in the new configuration. It's a great sound and they all travel well together.
Dillon also has a well known passion for buses. While not on the road with JSB, he spends a lot of free time behind the scenes to help maintain the JSB Tour Bus and anything else he can do to help Junior make the band and the bus run smoothly.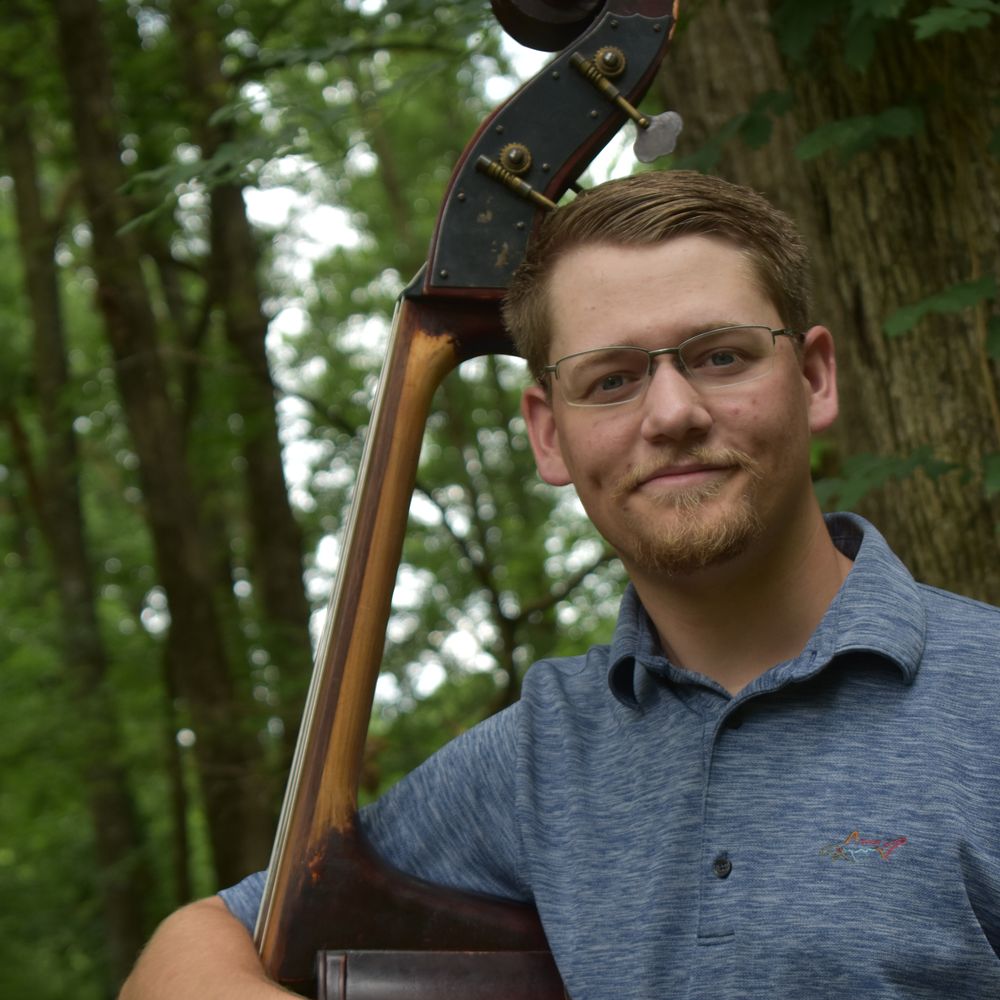 CURT LOVE
BASS
Curt Love was 3 years old when he heard bluegrass for the first time. It was at a IIIrd Tyme Out concert and until then, he didn't really care for music. But that soon changed and he fell in love with bluegrass. At 8 years old, Curt got a mandolin from his great uncle and tried to learn to play it although he says, he was never very good. One of Bill Monroe's former banjo players, Bill Simpson, helped him learn a great deal on it and gave him some pointers when he decided to start learning the banjo later on. Thirteen year old Love, bought his first banjo and played it all the time. Eventually he started getting out playing with other musicians and went to a local jam where he met Gary and Sandy Hatley. Incidentally, Gary later became Curt's electronics instructor in college. Gary and Sandy also took him to his first bluegrass festival, the Doyle Lawson & Quicksilver bluegrass festival in Denton, NC. Through the years they have immersed Curt in bluegrass taking him along to festivals, shows, fiddlers conventions, and even Nashville a few times. They have a family band, The Hatley Family, and they have all been very kind and generous in helping Curt along his musical journey. Curt even played his first official gig with them. Over time, Love picked up on playing bass and guitar as well, and another talented, multi-instrumentalist from North Carolina was born. Curt Love has played banjo in a few local and done some fill in work for bands playing bass, but The Junior Sisk Band will be his first full time bass gig. 
"I've been a fan of Junior Sisk's music from the first time I heard his band play, but I never would've thought I'd get the chance to play with him. I'm excited to be a part of his newest configuration and I can't wait to start picking and traveling with all of them!"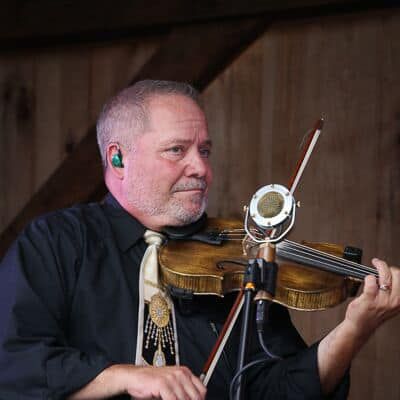 DOUG BARTLETT
FIDDLE, VOCALS
Doug Bartlett is a well respected seasoned veteran on the bluegrass music circuit. Doug has cut quite a large path through the years as a member of Doyle Lawson & Quicksilver (recording no less than 3 albums), The Lonesome River Band, The James King Band, and Del McCoury to name a few.
Doug has been a professional musician for over 30 years. He has toured all across the United States, Canada and Europe. He is the winner of two IBMA Awards and is a two time Grammy Nominee. Besides being a multi-instrumentalist playing guitar, fiddle and more, Doug is also a fine singer-songwriter. He has got solo album releases to his credit and many well-known co-writes.
Upon leaving David Parmley & Cardinal Tradition a while back, Doug moved back up to his home state, the beautiful area of Upstate NY. There he took care of his family, and subsequently married the "love of his life." When the offer came in from Junior Sisk, he couldn't refuse. He had been away from the music a little too long and really loved the material his friend played. Doug and his wife relocated back down to Virginia for convenience, and are having a great time with the new band formation that Junior has assembled.