FOR IMMEDIATE RELEASE 
DECEMBER 2, 2020 
WILSON PICKINS PROMOTIONS 
864.359.7999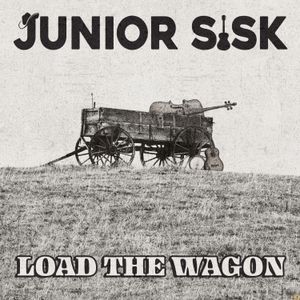 FERRUM, VA - Despite the struggles and challenges of possibly one of the most difficult years, our industry has ever faced, beloved, traditional bluegrass ambassador, Junior Sisk, has managed to pull off a great win with his current release, LOAD THE WAGON, on Mountain Fever Records. The album has been in the #1 position on the Bluegrass Unlimited National Bluegrass Survey, compiled by Lee Michael Demsey, for an unprecedented SIX CONSECUTIVE MONTHS. 
This first record out for Junior with his new band formation, including the addition of his first ever female band member, Heather Berry Mabe, has far exceeded the already high expectations of everyone involved. In corroborating with Bluegrass Unlimited magazine,  LOAD THE WAGON has joined a very small and distinguished group of artists, who have achieved the honor of six or more consecutive months in the number one seat on the survey. 
We caught up with Junior from his tree stand, conducting his other very successful business...hunting! 
"Wow... just WOW! I knew people were supporting and liking my new band and CD, but this is just AWESOME. I wish we could have been out on the road this year to recreate it all LIVE for our fans! Thanks a million to radio and fans for their support! 
God bless," Junior Sisk 
A vast majority of DJs and radio programmers polled, have offered that this is Junior's best album to date, and we strongly concur. A lot of time and effort was put in to carefully choose the material for LOAD THE WAGON, and this top notch band does not disappoint in their brilliant arrangements and delivery of each composition. Also deserving of a mention, is that the album was a bit of a team affair, with fellow Mountain Fever label mate as well as a Wilson Pickins roster member, powerhouse songstress and band leader, Amanda Cook, at the controls as engineer on this project at the Mountain Fever Records studio in Virginia. Great job, Amanda! 
"We knew when we recorded this record it was going to be something special, and Junior always puts everything he's got into a song. It's the record he's always wanted to make, and we are so thankful to have been a part of it." 
-Mark Hodges, Mountain Fever Records 
As Junior Sisk catapults another soon to be hit single with "Best Female Actress," our congratulations goes out to everyone who played a role in this fabulous project! What a way to say goodbye to 2020 and kick off the brand New Year! We sincerely hope you have an opportunity to see the Junior Sisk Band in person in 2021, it is an experience you definitely do not want to miss!